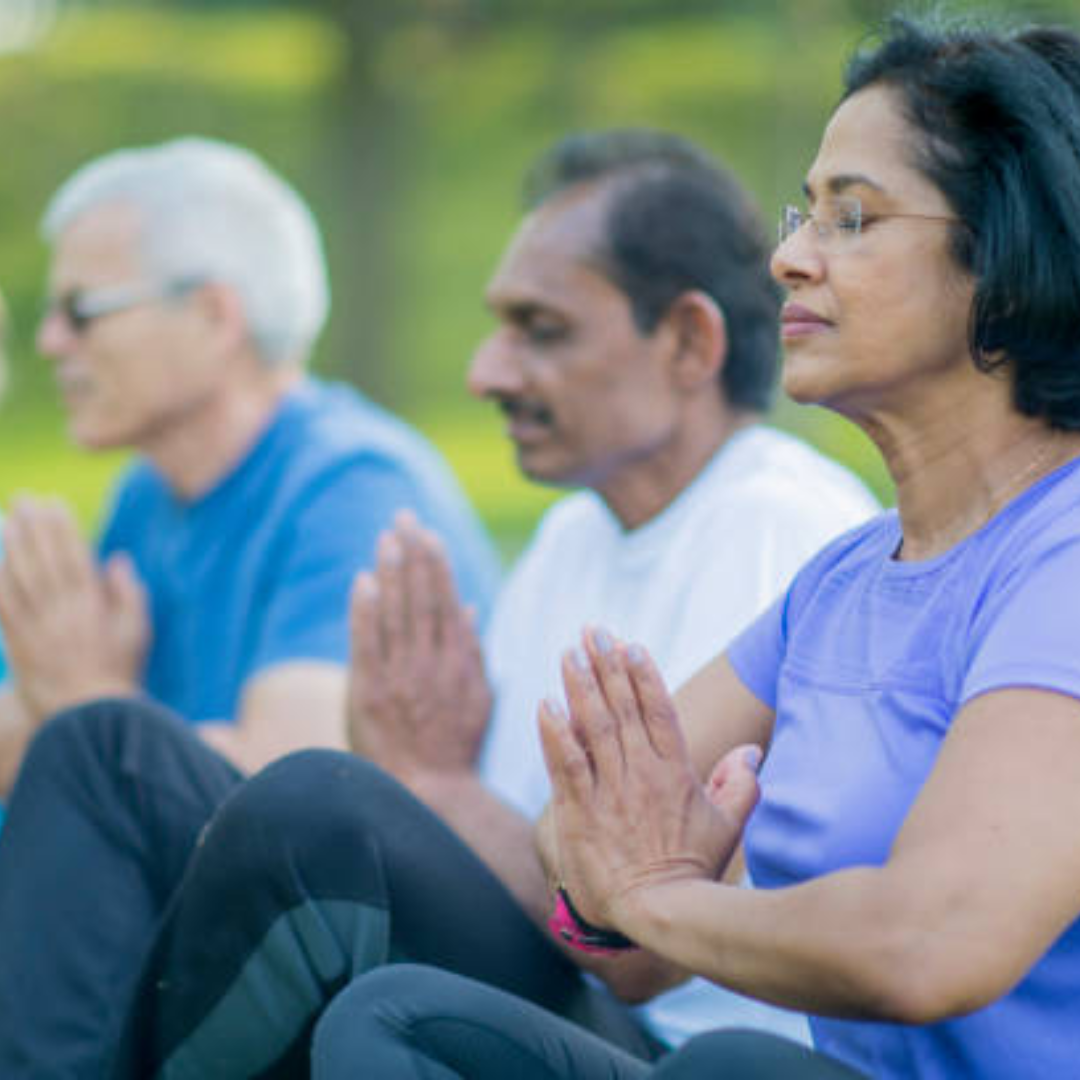 Online Pranayama Class For Seniors
You can join these classes seated on a chair or mat
17 Seats Left
Seating Capacity
Silver Talkies
Organized By
Description
Silver Talkies in collaboration with internationally acclaimed yoga institute, Yoga Bharati brings to you the holistic benefits of Pranayama breathing exercises for seniors.
Pranayama, the fourth limb of Yoga, consists of techniques designed to gain mastery over the respiratory process while recognising the connection between the breath, the mind, and the emotions.
These Pranayama breathing exercises are ideal for seniors. You may participate seated on a chair or on the floor. This practice is both relaxing and beneficial for your physical health.
Speaker or Facilitator details
Anitha is a yoga teacher and Holistic Health Coach and helps individuals in following a healthy lifestyle. Anitha has completed her certification in Holistic Nutrition, Whole food Plant-based Nutrition from ECornell, Positive psychology from the University of Pennsylvania.


Best Experts
Hand-picked facilitators with wealth of knowledge and years of experience.
Well Planned Sessions
Well-structured and suitably paced sessions allowing time for interactions.