Maslenitsa is a Russian festival similar to Holi, says Kala Sunder in this festive dispatch from Moscow.
Maslenitsa is an Eastern Slavic festival to bid goodbye to the long, harsh winter and welcome life-giving spring. The name is derived from the Russian 'maslo', which means butter (originally 'anything that can be spread') and symbolises richness and plenty. Like most festivals worldwide, its origins lie in nature and agricultural methods. In the ancient Slavic tradition, Maslenitsa was celebrated at the end of February, and the New Year began in March. According to some experts, Maslenitsa was observed in late March, around the spring equinox. Yet, this earthy and exuberant celebration of rebirth collided with Lent's austerity and spiritual meaning and was relocated to the week before the Lenten fast (Great Fast). It became a week of eating, fun and partying, the last fling before the severe Great Fast.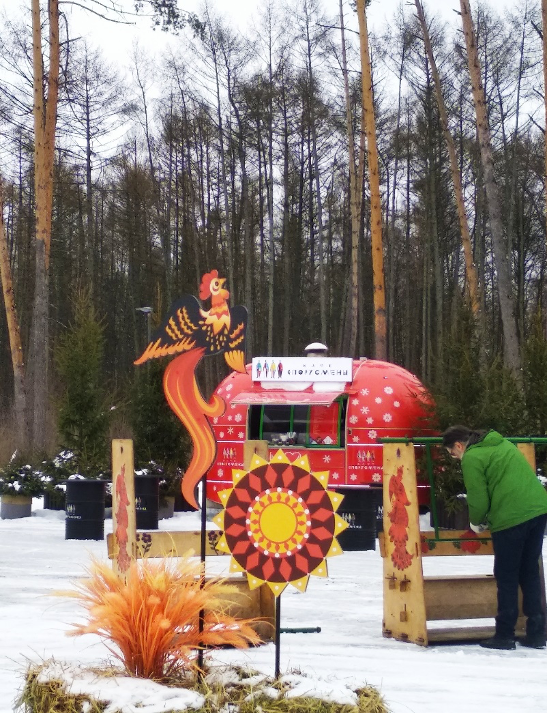 Image courtesy: Kala Sunder
During Soviet times, the policy of atheism highlighted the festival's earlier secular aspects. As a student in the 1970s, I learnt of Maslenitsa as part of the course on Russian folklore. There were hardly any public celebrations then, but in many homes, the traditional Maslenitsa bliny (pancakes) were made, and I got to enjoy them. Maslenitsa is now a mix of the ethnic, the Orthodox Christian faith and the God of Commerce. It is not a public holiday, but week-long events are in parks and city squares.
The parallels between Maslenitsa and our Holi are striking – a spring festival with a religious veneer, a boisterous celebration of colour with family, friends and neighbours, a day when inhibitions are relaxed, culminating in the burning of an effigy as a symbol of the beginning of a new cycle of life.
The traditional observance of Maslenitsa brought the whole community together in laughter and play before the hard work of tilling and sowing began in the spring. Each day had its significance. On the first day, an effigy of Maslenitsa, or 'Lady Butter', was fashioned out of a pole, straw and leftover pieces of cloth, paraded around the village and then installed in an open space to preside over the events. Bliny were made in large quantities throughout the week. The first bliny was offered to the departed souls and the poor. Then they were carried across to the neighbours and served to guests.
The Bliny Making
In popular belief, the golden round bliny symbolises the sun and invokes its warmth. Bliny can be made of different flours (wheat, buckwheat, oat), with yeast or without, baked or spread on a griddle like a dosa. They are served with various fillings and accompaniments – from the traditional butter, cottage cheese, sour cream, honey or preserves, meat and mushroom to the more recent caviar, condensed milk and chocolate. Spinach and beetroot bliny are the current healthy options. Some people abstain from meat and poultry during Maslenitsa in preparation for the Great Fast, but dairy is still allowed.
In this statistics-crazy country, it is estimated that 87% of the population will eat bliny this year, and 75% will make them at home.
-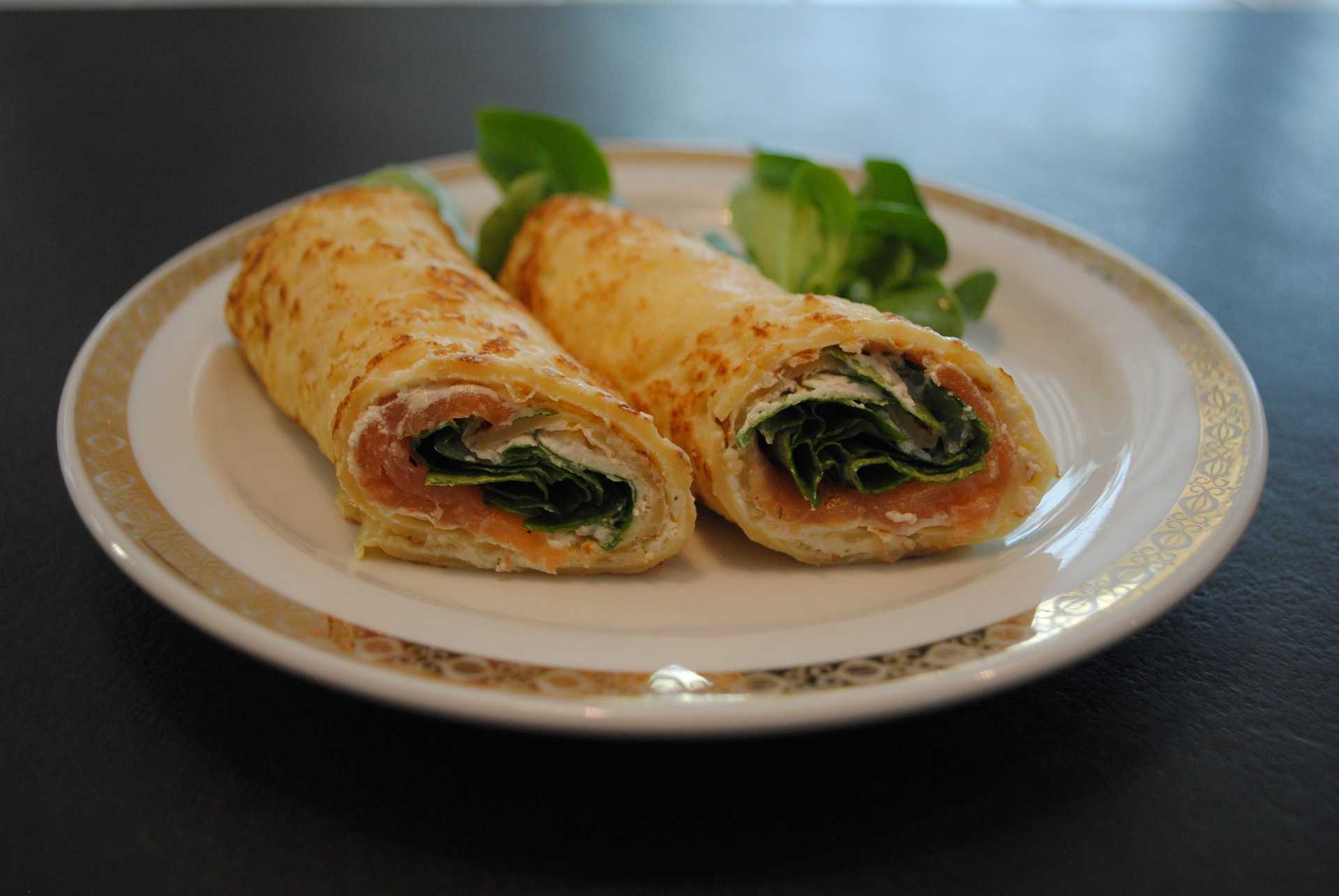 Bliny/Image: Pixabay
How The Festival Unfolds
Maslenitsa entertainments included making a mound of snow and sledging down its sides, troika (drawn by three horses) rides, building an ice fort and staging mock battles, fist fights, dressing up in masks and funny costumes, jumping over bonfires, singing and dancing. European travellers to Russia have left accounts of these boisterous games, which often ended in accidents and sometimes in tragedy. The young were given greater freedom to meet during these events; it was the time for courtship and matchmaking. Marriages arranged at this time would usually be celebrated later when there was more produce and funds. This also provided time for a re-think. Couples who had married any time after the previous Maslenitsa was considered newlyweds and expected to visit their relatives at this time. That tradition survives to this day, though in a different form - as a tour of the city's landmarks with a photographer.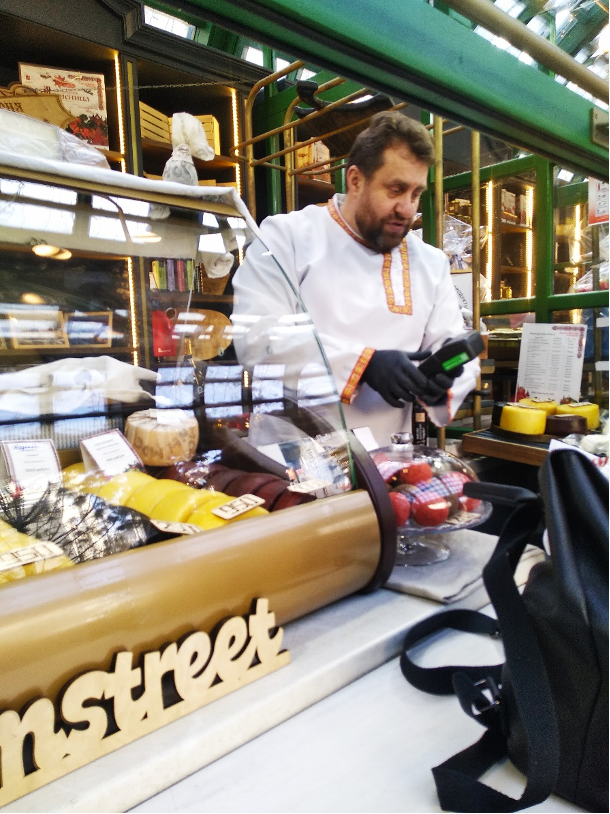 Image courtesy: Kala Sunder
A Family Affair
Sons-in-law were special guests on the third day of Maslenitsa. But on the fifth day, it was the turn of the son-in-law to invite the mother-in-law and demonstrate to her - and to the friends, she brought along - his bliny-making skills. Now that is a custom we in India should emulate. The next day was sister-in-law's day when the husband's sisters and other relatives were invited to bliny and given small presents.
While strengthening family ties, Maslenitsa provided one day as a safety valve. On this day, you were allowed to make fun of anyone and let off steam against those in power – elders, the local policeman, landlord, merchant, even the Governor himself.
On the final day, the effigy of Maslenitsa is burnt, a symbolic goodbye to winter. The last bliny are thrown into the fire and sometimes, old and unwanted things too. Finally, the ash is scattered over the fields to ensure regeneration and a good harvest.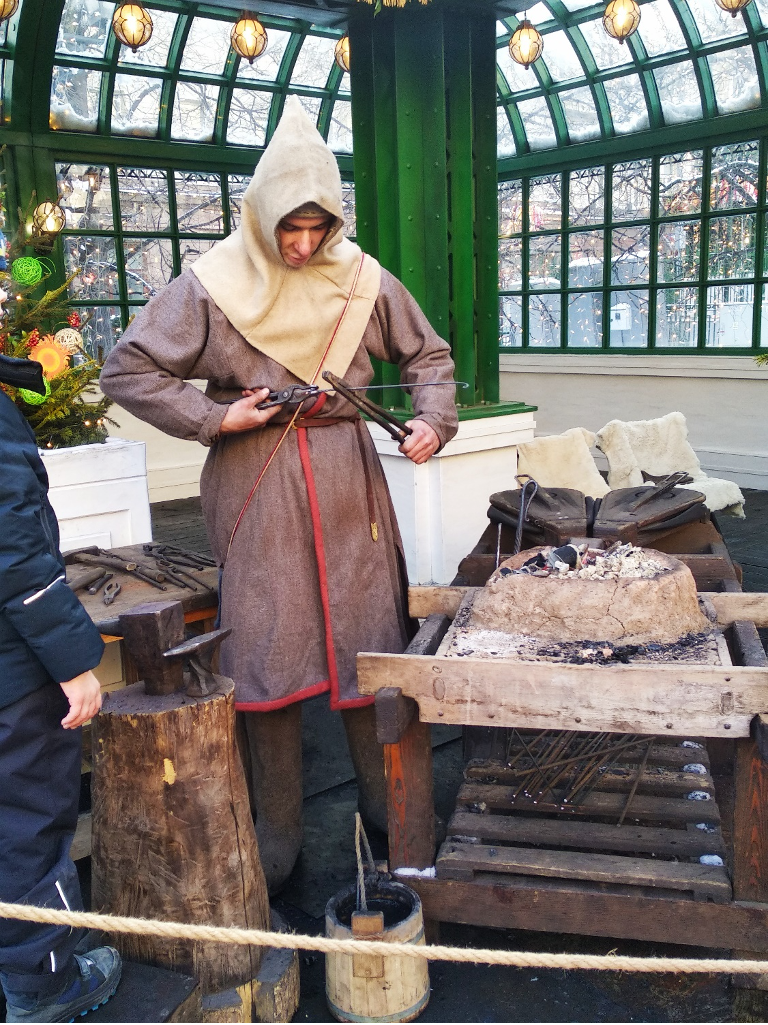 Image courtesy: Kala Sunder
My Maslenitsa Experience
This year, Maslenitsa was observed from February 20 to 26. Our neighbourhood square was decorated with sun motifs, although some little Christmas trees were still in place. Rocking horses and a merry-go-round were set up for the younger children. A smithy complete with a small furnace was installed in the open where older children and adults could try to fashion hot metal rods into various shapes. Experienced metalworkers were there to guide, and yes, fire extinguishers were at hand. Loud hammering noises from another corner became a popular spot to stamp coins on an anvil with a heavy hammer. All this was free. Workshops in various traditional crafts like painting on wood, Maslenitsa doll-making and straw broom-making were happening in the stalls around the square. These required prior registration and a small fee. Judging by the lines, there were enough takers. A café was doing brisk business in bliny pastries, hot tea and coffee, although the prices were rather steep. Small entrepreneurs sold artisanal cheeses, honey, preserves, herb teas, salted fish and cold meats. Their goods were not cheap but had a dedicated clientele, much like in India's organic and health food stores. There was no effigy because the square was too small and unsafe for a bonfire. "Go to the Centre," the organiser suggested. "There you'll find a big Maslenitsa effigy. There will be a concert in the evening, fireworks, street entertainers, and lots of fun." I suspected there would be booming music and a loud MC too. Instead, we took a train to a park on the outskirts with a towering 'Lady Butter'. She looked so attractive that I felt sorry she would be set aflame.
Find out more:
Maslenitsa is reflected in many paintings by Russian masters: https://russianlife.com/the-russia-file/painting-maslenitsa/.
Cover image courtesy: Wikimedia Commons.
Have you found festivals in other countries with concepts or customs similar to Indian festivals? Isn't it always a joy to find similarities amidst our differences? Share your thoughts or experience with us in the comment box below.