Travel agencies are increasingly offering special tours for senior citizens. Online presence, financial security and social changes are all contributing factors. We look at some senior-friendly travel agencies.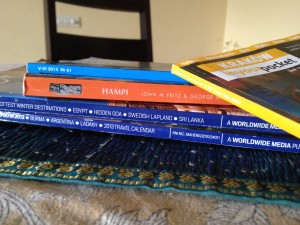 Plan your travel well
Age is just a number, a state of mind, especially in the context of finding time to explore the world. Travelling is one of the most therapeutic activities to indulge in and the post retirement phase is by far the most viable time to make up for the years spent attending to the call of duty at work and home. But travelling for senior citizens isn't always effortless. With age, come restrictions and consequently, hindrances of many kind. Even so, senior citizens who wish to travel do so no matter how old they are, and thanks to several Indian tour agencies, their wish is being agreeably attended to.
Travel for Seniors
To begin with, Flight Shop, a New Delhi-based retail travel brand of Flight Centre Travel Group Limited, specialises in Coach Tours for retired couples who like to travel with like-minded people. The tours are organised with all necessary inclusions like guides, transport, meals and sightseeing to ensure a comfortable stay. Vicki Parris, National Brand Leader India, Flight Shop, explains, ?Times are changing and elderly couples are now confident about taking adventure holidays. They want to explore the world. From requesting wine-tasting tours to cooking tours in Europe, from visiting the Great Wall of China to the famous gardens of Japan, they are eager to see it all.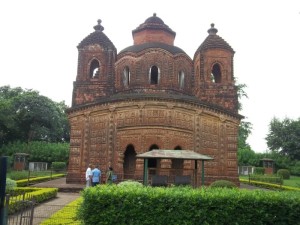 From culture to adventure, senior travellers want all kinds of experiences
Mumbai-based travel agency Kesari Tours has been organising customized and group tours for senior citizens for the past six to seven years. The inspiration to launch specific tours for senior citizens took root when Veena, the then Managing Director of the agency watched the film Lage Rago Munna Bhai (2006), in which a bunch of elderly men and women were seen holidaying in Goa. Shortly after the film was released, she launched Second Innings, the power-packed specialty tour packages for senior citizens. Zelum Chaubal, the current director at Kesari says, It's commonly perceived that old people wish to visit pilgrim sites, but no one comes looking for pilgrimages. They want to feel good themselves and we do just that ? organize cricket matches, fashion shows complete with ramp walks, dance competitions and more. Till date, the agency has successfully organised both national and international tours to Sri Lanka, Russia, Thailand, Singapore, and Goa for more than a 100 people for 50-year-olds and above.
Age No Bar
While the above travel agencies focus specifically on group tours for senior citizens, Karan Anand, Head of Relationships, Cox & Kings somewhat disagrees with the categorization on the basis of age. ?Elderly people don?t want to feel old and by grouping them together we?re doing just that. Earlier, we had specific packages for senior citizens, but overtime, thanks for their feedback, we realised that they don?t wish to travel in groups, especially with people their age. They prefer independent tours, with partners and friends, and sign up for the things that all young people do.
Of course, every itinerary comes with key suggestions for the seniors to help them make the most of the trip and not get unwell or tired. Walking is the best way to get around Europe, but we advise and remind the senior citizens to walk less. Switzerland, for example, is known for its driving holidays and most can afford a car to drive around, but it's advisable for them to take trains, which offer equally scenic views, because the long, winding roads can make them giddy, he adds.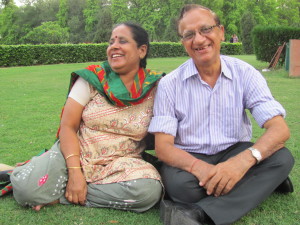 Special packages make it easy for many seniors to travel
Silver Specials
Not everyone thinks the same way. Thomas Cook, one of India's leading tour and travel operators have launched Silver Breaks tours, both national and international, that are specially designed for the elderly.
Each tour is planned keeping the travellers age in mind, porterage services are provided wherever required, special dietary needs are taken care of, there?s on-trip medical assistance and elder-friendly hotels are hand-picked. Next in line is Delhi-based Tangent Inc. that offers Young by Heart tour packages designed with great care and supervision, wherein a physiotherapist and escort person accompany the group to ensure optimum comfort. The agency also arranges special tours for those interested in yoga.
Talking about special tours for senior citizens, Pune-based travel agency Insearch Outdoors specialises in nature trails, resident jungle safaris or camps and other outdoor activities. Their Senior Citizens Nature Club is one where folks above 50 can participate and explore nature at a leisurely pace.
Also in line is Navbharat, yet another travel agency that arranges special senior citizens tours under their Twinkles with Wrinkles packages. Based out of Ahmedabad, the company also offers unique and interesting programs for the elderly to explore their own country with journeys that focus on heritage, culture and ethnic values.
New-Delhi based India Vision Travels? tours for senior citizens are combined with enlightening and fun activities such as learning a new language, golf, dance, cooking, art, photography, and more. Equipped with a team that understands the intricacies of planning comfortable tours particularly for elderly people, the agency lays most emphasis on the itineraries that aren't very hectic.
One crucial point to be noted here is that the surge in the number of people travelling or wanting to travel has been recent. ?The digital media has helped us reach out to millions. We?re able to connect to our audiences through many channels and we introduce them to new products and packages in various ways. Everyone is internet savvy these days and we get many queries and requests from senior citizens through our website or Facebook pages. Many times it so happens that young men and women connect to us to request customized holidays for their retired parents, explains Anand. In addition, financial security with a growing economy and globalisation also helps. He adds, Elder people no longer have to cater for their kids because the younger generation is doing very well for themselves. There is no financial burden on the parents.
On the whole, it's clearly apparent that there?s no dearth of travel services for senior citizens in India. They?re given equal attention, if not special, and their requests are taken care of gladly in tours for senior citizens.
Given the options, senior citizens could choose to travel with acquaintances or sign up for a group tour and make friends of strangers. Either way, travel will inevitably open a whole new dimension to their already rich and experienced life!
Given below are the contact details of the travel agencies that conduct tours for senior citizens. You may contact them for their branches in the city you live.
Flight Shop, Delhi
Phone: 011 4969 4000
Kesari Tours & Travels, Mumbai
Phone: 022 ? 24332222, 21012101
Email : holiday@kesari.in
Cox & Kings, Delhi
Phone: 011 2676 7900
Thomas Cook, Delhi
Phone: 011 4614 2453
Insearch Outdoors, Pune
Phone: 098508 26431
Navbharat, Ahmedabad
Phone: 079 ? 2644 1555, 2644 3666, 2644 5888
Customized holiday: info@navbharattravels.com
India Vision Travels, Delhi
Phone: 011 4240 8431